Info & Interviews
Star Trek Gaming Services/Guides
Star Trek Games - Mods/Clans
Star Trek Games Info
Fan Developed Games
Affiliates
---
Latest Star Trek Games and Star Trek news
---
New Star Trek RPG Strategy Game Annouced by Game Thrones.



Quote:

There's a new Star Trek game coming and it's being made by the team behind last year's Game of Thrones Ascent. Boston area developer Disruptor Beam today announced Star Trek Timelines, a new strategy RPG made possible thanks to an agreement with Star Trek rights owner (and GameSpot parent company) CBS.



More can be found here This Here
---
What is in store for Star Trek 13 after Heart of Darkness.



Quote:

With "Star Trek Into Darkness" at the top of the box office right now, die-hard Trekkies have only one thing on their minds: What's next?!

J.J. Abrams's revamped take on the space-exploring franchise has introduced Kirk, Spock, and Bones to a whole new generation of viewers -- but with the director's plan to take on a new episode of "Star Wars," where does it leave the brainchild of Gene Roddenberry?

Obviously, we haven't seen the last of "Star Trek," but what form will its next adventure take? Which characters will make their presence felt? And when will we get to see it?

As we boldly step into uncharted new territory, Moviefone asked a panel of leading "Star Trek" experts for their insights into the future of the series. With a little bit of detective work, their theories shed the first light on what will happen next on-screen and off.



From Original source
---
Happy News Years to all and have safe one from all of us at Star Trek Gamers.


---
Star Trek Armada 3 Sins of the Solar Empire.

Well Ladies, Gentleman and Bajorans we have finally released our mod into the wild. You can now (hopefully) be able to play STA3 in all it's glory. Over a year has passed and the mod has come a long way since then with four factions been implemented, new effects have been added the entire stock game has been gutted and more Trek sounds to give you an Eargasm.

for more information on it go Armada 3

We at STG would like to Dedicate this to Jennifer V.
---
Merry Christmas from all of the staff at Star Trek Gamers and have a great one.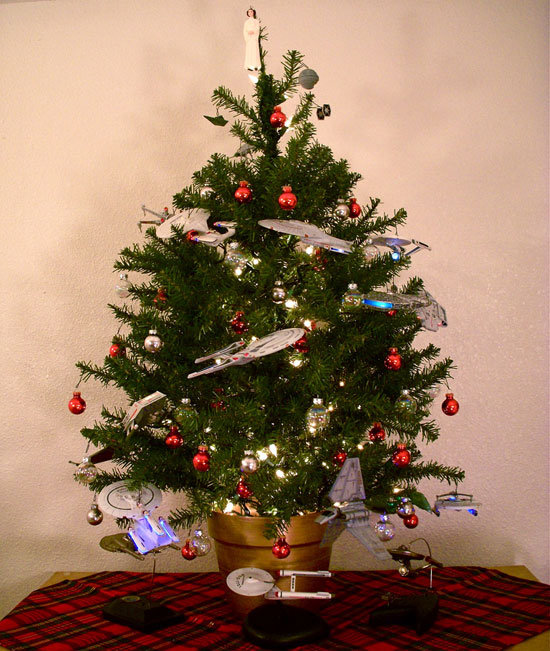 ---
We at Star Trek Gamers for those who fought in Battle and are no longer here Honour them.
Posted by - Age on 11.11.13 | Submit News | 0 Comments |
We the Staff and Board regulars for those who fought in Battle and are no longer here want to Honour them.


---
Star Trek a Time to Heal is fan made film started back in 1985 and is being started up again for appearing in 2014.

Read more Here
---
I've bumped into a few old names in Star Trek Online recently and they have all asked about this site and when it will be updated.

The quick answer is... not any time soon.

This forum software (still based off of pbpbb2) is HORRIBLY outdated now since phpbb3 came out years ago. If there was going to be an upgrade, it would be a full wipe and reinstall of this forum, and the problem with that is the site.

The site which still holds up fairly well is tied into this forum to post the news on the front page. If the forum gets wiped and PHPBB3 installed then the site would die with the forum and it too (at least on the index page) would have to be overhauled.

To be honest, i do not see the point in having to go through at least a month of going through all the old site files just to cover a gaming franchise which has one MMO and a lacklustre game which came with the new movie. For any attempt to be done to overhaul this site, it would need the Star Trek gaming franchise to be an actual FRANCHISE again, and not just one MMO.

Now...there has been stirrings latley from Paramount about their new Paramount Digital Entertainment section, which would cover games. Wether that rumour is true or false though is a different story, i aint heard any concrete evidence to support it.
---
34 Thing Wrong with the latest Star Trek Movie or Make that 35.
Posted by - Age on 30.08.13 | Submit News | 0 Comments |
---
Quote:

Since the dawn of video games, developers have always sought out the rights to valuable television and movie properties, particularly titles that belong to the science fiction genre. After all, what child in 1977 didn't want to fly the trench run with Luke Skywalker? Science fiction has always inspired technology, and you would be hard pressed to find a franchise that inspired more in technology and video gaming than Star Trek. But there is an underlying problem to licensing movie and television properties: TV and movie based video games typically suck.



Read On
Legal Disclaimer Personally I am fan of TOS/TMP as well some of TNG/DS9 games.
---